Henderson orthopedics
Does it hurt when you lift your arm to reach for something? Then you need to make an appointment at the
Henderson orthopedics
office to see the talented orthopedic surgeon Dr. R. Jeff Grondel for a consultation on shoulder replacement. He is a board certified orthopedic surgeon who has completed double Fellowship training in both sports medicine and injuries of the shoulder. Dr. Grondel continues to pioneer arthroscopic surgical techniques in all major joints and has taught many other orthopedic surgeons in these techniques and in the treatment of sports related injuries. But what sets him apart is his unique perspective and understanding of his patients' needs because he knows personally what it is to sustain an injury. He carefully guides you through the recovery process to help you back to full activity and enjoyment. In addition, he views surgery as the last resort, not the first. He prefers to explore the least invasive ways to resolve your problems and help you get active again.
There are a number of conditions that may warrant shoulder replacement. These include a severe injury to the joint, advanced arthritis, or a torn rotator cuff. There are also three options available to you at Henderson orthopedics based upon Dr. Grondel's findings. A total shoulder replacement is the most common type. It replaces the ball at the top of your humerus with a metal ball, which gets attached to the remaining bone. The socket gets covered with a new plastic surface. In a partial shoulder replacement, only the ball gets replaced. A reverse shoulder replacement is performed you have a torn rotator cuff. Most rotator cuff tears fall into the category of degenerative tears. These are a result of overuse and repeated rotator cuff injury due to straining or irritating the tendons. While degenerative changes to the rotator cuff occurs naturally with age, some occupations and hobbies that involve repetitive stress put one at greater risk for rotator cuff tears. A reverse replacement is also done when another shoulder replacement surgery didn't work. The metal ball gets attached to your shoulder bones, and a socket is implanted at the top of your arm.
A careful and thorough physical examination at
Henderson orthopedics
will determine the cause of your shoulder pain. This includes a medical history, physical examination, and imaging tests. Dr. Grondel will work with you to decide upon the best course of treatment. He takes into consideration your activity level and overall health goals. If shoulder pain is making simple movements difficult, call us for an appointment today.
By R. Jeffrey Grondel, MD
June 8, 2018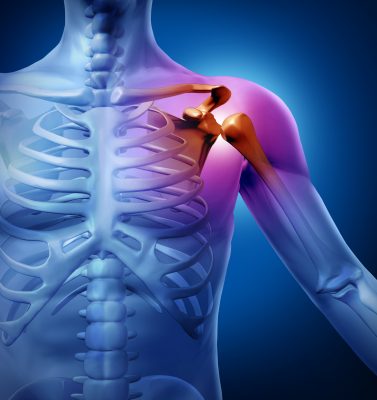 Blog Posts
Follow Us