It doesn't matter if you are a top athlete, a weekend warrior, or a sports enthusiast, the care you receive from Dr. R Jeff Grondel will get you back in the game quickly and functioning at your best. If you have torn your ACL, the
Henderson sports medicine
treatment will restore your stability, mobility, and strength in record time. He is a board certified orthopedic surgeon and has completed double Fellowship training in both sports medicine and the shoulder joint. Dr. Grondel continues to pioneer arthroscopic surgical techniques in all major joints and has instructed orthopedic surgeons in these techniques and in the treatment of sports related injuries. He carefully guides you through the recovery process to help you back to full activity and enjoyment. In addition, he views surgery as the last resort, not the first. He employs the least invasive way to repair your ACL or any orthopedic problems and helps you return to your active life again.
Knee arthroscopy is one of the most commonly performed surgical procedures to treat ACL tears. In it, a small camera is inserted through a tiny incision. Images from within the knee joint are relayed onto a large screen. This provides the doctor a clear view of the inside of the knee and exposes the injury. Your Henderson sports medicine doctor inserts miniature surgical instruments through other small incisions to trim or repair the tear. Recovery is much faster than traditional open surgery, the scarring is minimal, and post-operative discomfort is usually mild.
The anterior cruciate ligament (ACL) is the major ligament in the center of the knee. The symptoms of an ACL tear include a wobble when turning, buckling, collapsing, or a knee that can't support stability. The torn ACL is generally replaced by a substitute graft made of tendon during arthroscopic surgery. The goal of ACL tear treatment is to prevent instability and restore the function of the torn ligament, creating a stable knee. At the
Henderson sports medicine
center, we excel at repairing all types of knee injuries. Don't wait any longer - take the first step and give Dr. Grondel a call today.
By R. Jeffrey Grondel, MD
September 13, 2018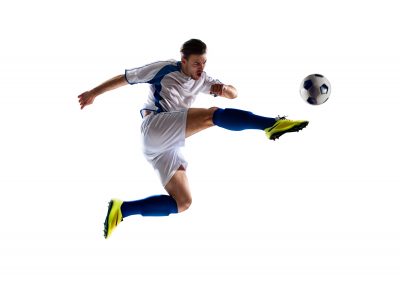 Blog Posts
Follow Us